With Opposition reacting, Yogi clears the air around his recent averments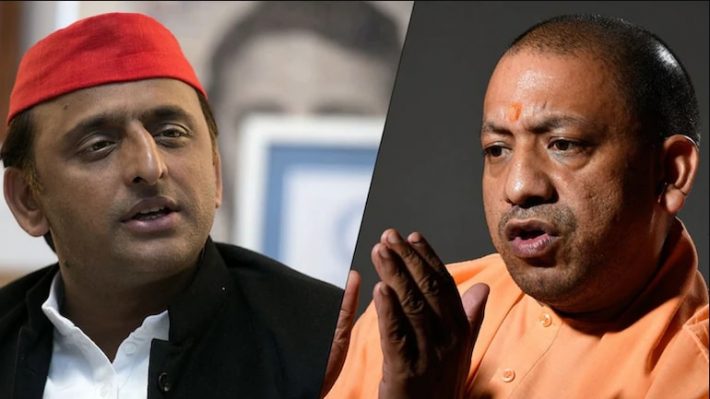 Lucknow: Recently, Uttar Pradesh Chief Minister Yogi Adityanath cautioned the voters that if they made a mistake, then it would not take long for UP to become Bengal, Kashmir or Kerala. After this, the opposition, especially the leaders of these three states, targeted Yogi Adityanath. Now the CM of UP has told why he had said this. Giving the example of violence during the Bengal assembly elections, he said that voting is going on peacefully in UP.
CM Yogi said, "Elections are going on in Uttar Pradesh. The first phase of elections was over, peacefully, didn't see violence? Otherwise, there would have been chaos here, anarchy would have spread, hooliganism used to go on, this would not have happened. I want to ask whether elections are held so peacefully in Bengal? There were assembly elections in Bengal now, how barbaric atrocities were being committed on BJP workers. Booths were being captured, chaos was at its peak, hundreds of people were killed.
CM Yogi further said, "The same thing happened in Kerala, violence, political violence as much as it has happened in these two states, where has it happened? Elections are going on peacefully in UP. These people who are coming from Bengal and talking about spreading anarchy here again, it was necessary to alert the public, that people have come to make a dent in the security they have received, the respect they are getting. Don't let this happen. It was my responsibility, I alerted.
नोट:
अगर आपको यह खबर पसंद आई तो इसे शेयर करना न भूलें, देश-विदेश से जुड़ी ताजा अपडेट पाने के लिए कृपया The Lucknow Tribune के  

Facebook

 पेज को 

Like

व Twitter पर 

Follow

करना न भूलें...
------------------------- --------------------------------------------------- -------------------------------------------------------------------------------------------------------------------------------------------------