Women beat constables to up work on safety of women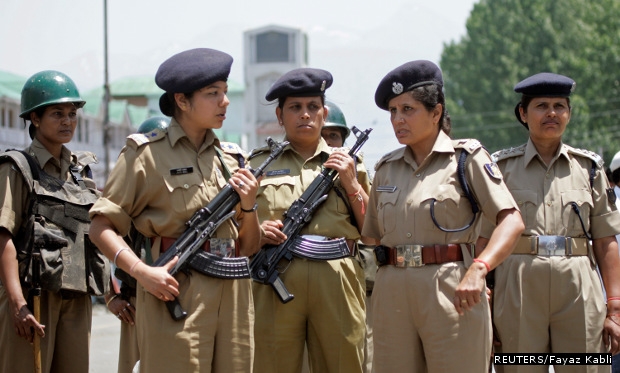 Lucknow: Mission Shakti Abhiyan is run from time to time for respect, safety and self-reliance of women in Uttar Pradesh. In this series, the 10-day Women's Beat and Women's Help Desk campaign launched by the Women and Child Protection Organization of UP Police for the empowerment of women and daughters from July 21 has been extended for a week i.e. till August 7.
Under the campaign, beat police officers (male and female beat officers) of the police station area, visiting the sensitive and hot spot areas related to women's safety in the beat area in plain clothes, identify those who molest women and girls and warn them. Along with counselling, legal action is being taken as per the requirement. During this, more than 17 thousand elements of anarchy were identified. Some of them were let off with warnings, while legal action was taken against some to collect fines.
Anupam Kulshrestha, Additional Director General of Police, Women and Child Protection Organisation, said that on the instructions of Chief Minister Yogi Adityanath, under the fourth phase of Mission Shakti, a ten-day campaign for women empowerment was started across the state, which will run every month.
At present, this ten-day campaign has been extended by one week i.e. till 7th August. During the campaign, the women and daughters of the state were told about various government welfare schemes by the department's Shakti Didi (female constable). Along with this, the problems being faced by them in availing the benefits of these schemes were also removed by coordinating with the concerned department.
The Additional Director General of Police said that daily action is taken by the department to solve the problems of women and daughters, but during this campaign, Shakti Didi is contacting them in the field and getting their problems resolved immediately. He told that this is not possible during routine days, hence this decision has been taken.
Under the Mahila Beat and Mahila Help Desk campaign, a total of 12,904 beat police (women and men) identified 17,324 lawless elements across the state. Of these, 14,533 persons were released after counseling and warning them. Whereas 558 cases were registered. Apart from this, action was taken against 167 persons under 110 CrPC. Along with this, action is being taken against 122 persons under the Goonda Act.
Not only this, 151/107/116 CrPC proceedings were taken against 1,825 persons. During the campaign, other challans and fines were issued against 119 persons. During the campaign, while visiting the schools (primary/higher secondary/intermediate schools) of the beat area, the children were made aware about various child crimes. Meanwhile, the children were also informed about good touch and bad touch. For this a seminar was organized by the experts.
नोट:
अगर आपको यह खबर पसंद आई तो इसे शेयर करना न भूलें, देश-विदेश से जुड़ी ताजा अपडेट पाने के लिए कृपया The Lucknow Tribune के  

Facebook

 पेज को 

Like

व Twitter पर 

Follow

करना न भूलें...
-------------------------