Yogi Adityanath exudes confidence that on Corona front U.P. is well placed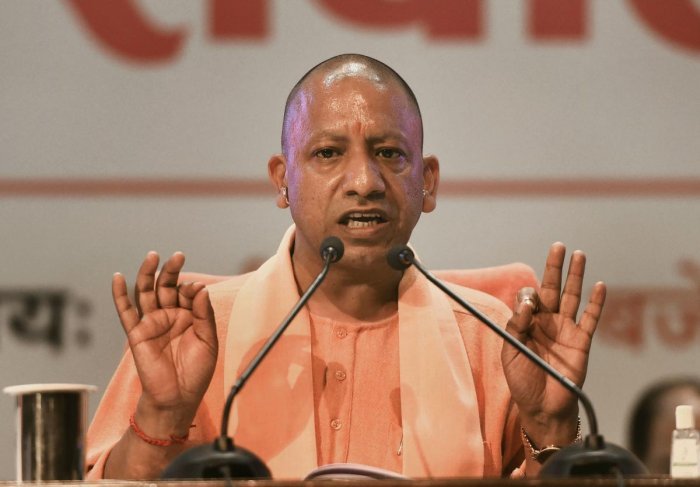 Lucknow: Uttar Pradesh Chief Minister Yogi Adityanath has launched the Covid vaccination campaign for 12 to 14 years aged children in the state at the Dr. Shyama Prasad Mukherjee (Civil) Hospital. On this occasion, he inspected the vaccination center. During the inspection, he Interacted with the children who had come and made arrangements for the vaccination centre.
He instructed the officials to do the vaccination work according to the guidelines of the Government of India.
After the inspection, the Chief Minister addressed the media representatives. He said that the biggest epidemic of this century has to be fought against Corona.
Under the leadership and guidance of Prime Minister Narendra Modi, the country has made full strides. He said that the world has not only taken note of India's corona management.
He said the Corona model of India was adopted everywhere
The Chief Minister said that Corona in the country's largest state Uttar Pradesh. The pandemic is completely under control, he added. Uttar Pradesh is the state with the highest number of vaccinations.
So far more than 29 crore 54 lakh vaccine doses have been given in the state. The target of 100 percent of the first dose of vaccine in the state is to be crossed.
So far, the first dose of vaccine above 103% in the entire state has been made available. Second dose is also more than 82 percent in the state
The Chief Minister said that 97 percent health workers, corona warriors and Precautionary dose has been made available to comorbid senior citizens.
Uttar Pradesh has made very good success in the vaccination of children in the age group of 17 years. More than 01 crore 29 lakh 22 thousand in this age group in the state. The first dose of the vaccine has been given, which is about 92 percent. 65 of this age group.
Second dose has also been provided to lakh 50 thousand children, which is a total about 47 percent of the number.
The Chief Minister said that this fight of the country against the corona epidemic
This vaccine is being made available in 300 centers of the state. There are 84 lakh 64 thousand children in the age group of 12 to 14 in the state.  Adequate vaccine is available.
Yogi warned there is a possibility that the fourth wave may also come.
Expressing confidence, the Chief Minister said that people in the age group of 12 to 14.
नोट:
अगर आपको यह खबर पसंद आई तो इसे शेयर करना न भूलें, देश-विदेश से जुड़ी ताजा अपडेट पाने के लिए कृपया The Lucknow Tribune के  

Facebook

 पेज को 

Like

व Twitter पर 

Follow

करना न भूलें...
------------------------- -------------------------------------------------------------------------------------------------------------------------------------------------