Young women bloggers to spread the word on serenity of Bundelkhand with the masses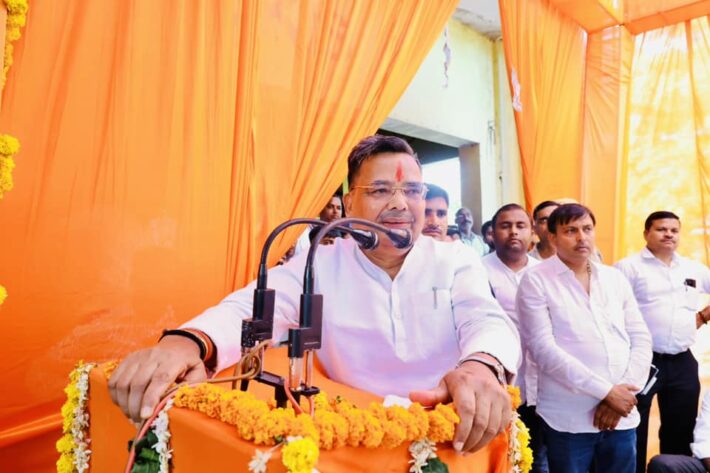 Lucknow: From September 06, 2023, a team of 05 women bloggers are on a visit to various districts of Bundelkhand to attract tourists by marking the untouched tourist places of historical, religious and archaeological importance and rich cultural heritage of Bundelkhand on the world map. These women bloggers will try to share their experiences and the natural heritage of Bundelkhand with the world during the journey.
State Tourism and Culture Minister Jaiveer Singh said, "Uttar Pradesh is progressing rapidly in the tourism sector, all this has been possible due to the better law and order situation, advanced infrastructure and increased connectivity of the present government. UP, especially Bundelkhand, has a rich historical heritage where there are many such heritages about which people are not aware. The impact of the bloggers visiting Bundelkhand will not be limited to mere publicity but the visit of these women will send a positive message at the global level. Strong security system plays a big role in promoting tourism. When people feel safe, tourism will get a boost.
Minister Jaiveer Singh said that by visiting Bundelkhand, women bloggers will also try to convey the message that Bundelkhand has better connectivity and high-class infrastructure facilities as desired by tourists. In the last six years, Uttar Pradesh has come out of the maze of a sick state and has come into the category of a developed state. UP's law and order is the best in the whole country. Every person can feel safe here because law and order is the top priority of the state government. Uttar Pradesh is becoming an example for other states in terms of law and order.
Minister Jaiveer Singh said that the team of women bloggers will visit Jhansi Fort, Rani Ka Mahal, Jhansi Museum, Garhmau Lake on the first day of their tour. On the second day, on 7th September, the bloggers will visit Baruasagar Fort and Lake. After that leave for Mahoba. In Mahoba they will visit Sun Temple and Gorakhnath Cave. On September 8, on the third day, the group of bloggers will leave for Chitrakoot after visiting Kalinjar Fort of Mahoba, where after visiting Hanuman Dhara, Ram Ghat, Kanta Nath Temple, Kamdagiri mountain, they will leave from Chitrakoot for Delhi on September 9.
The Tourism Minister said that Bundelkhand region is known for its rich history, ancient monuments and cultural heritage. Armed with their cameras and notebooks, this group of bloggers will highlight the region's untouched beauty, stunning landscapes and historically significant sites and promote it across popular social media channels.
Such as Jhansi Fort, Barua Sagar Lake and Fort, Sun Temple in Mahoba, Ram Ghat and Hanuman Dhara in Chitrakoot etc. are beautiful and picturesque places which have the ability to attract domestic and foreign tourists.
Minister Jaiveer Singh said that apart from being the abode of sages, Bundelkhand is covered with various memories of Lord Shri Ram during his exile period. Apart from this, there are many beautiful waterfalls, lakes and Asia's largest Salkhan Fossil Park in Sonbhadra district which is also a center of attraction for researchers and rock painting experts.
During their stay, women bloggers will share with the world their experiences about important places from the point of view of religious and historical tourism in various districts of Bundelkhand.
नोट:
अगर आपको यह खबर पसंद आई तो इसे शेयर करना न भूलें, देश-विदेश से जुड़ी ताजा अपडेट पाने के लिए कृपया The Lucknow Tribune के  

Facebook

 पेज को 

Like

व Twitter पर 

Follow

करना न भूलें...
-------------------------